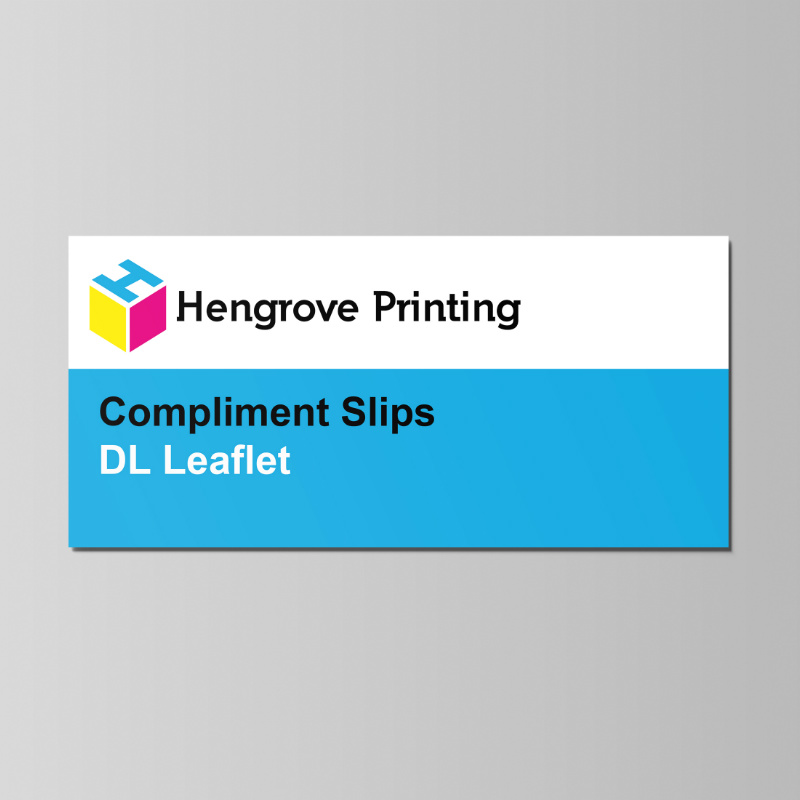 Every piece of marketing material you put in front of a customer or prospect sends a message about your business. A good quality compliment slip shows the recipient that they are dealing with a professional business.
When you send a product sample or document to a customer that doesn't require a letter a compliment slip is the ideal complement. It allows you to personalise the material they have received. A simple message goes a long way to demonstrating that you care about the recipient. A compliment slip attached to an invoice or other formal document softens the communication. It's why your accountant's bill always has one attached.
The versatility of compliment slips is another point to consider. They can be used internally within your business to comment on a document or product. They can be used in many situations where a business card could get mislaid, or a letter be too formal. When communicating outside the business they convey a professionalism that contrasts with slapping a post it note onto an item or document.
Any opportunity to put your business branding and critical information in front of the client should be seized and compliment slips are a valuable item in your marketing portfolio, often going where other materials wouldn't be appropriate. Hengrove Printing can offer design guidance and high-quality printing of your unique compliment slip.
Let's Start Something new

Say Hello!
© Hengrove Printing 2019
Hengrove Printing is a trading name of
The Design Print Distribution Group Ltd.
003 Filwood Greeen Business Park,
Filwood Park Lane, Bristol, BS4 1ET
Company Number 09372556
Vat Registration 214153940